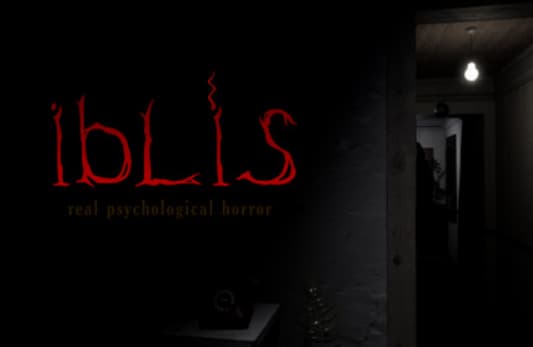 iblis system requirements Let's take a look about the game In a village house, the game is played. It's a bleak setting, and you're alone at home, but what's fascinating is where and why these sounds from outside come from. You'll notice that your mind is mysteriously vanishing.
An ill-fated marriage and the supernatural happenings that ensue. This house has been stained by a dreadful incident. You will witness the devil's collaboration with an innocent woman. Trust your instincts and pay attention to the subtleties. The tension will build over time, your heartbeat will quicken, and you will be sufficiently impressed to enter your night dreams. It will be difficult for you to solve the paranormal incidents in this cursed mansion as a Religious authority.
The ghost of a lady killed in a traffic accident, as well as the demon who partnered with her. They can emerge in front of you at any time, draining your mental energy.
The game was designed by a Turkish developer using Unreal Engine and released on Steam on April 16, 2021. Below are the iblis system requirements for PC. The game may be approximately 7GB in size:
Minimum iblis system requirements:
Operating System: Windows 7, 8, 8.1, 10 64-bit
CPU: Intel Core i3 or AMD Ryzen 3
RAM: 6 GB RAM
Graphics Card: NVIDIA GeForce GTX 950 | AMD Radeon R7 370
Graphics Memory: 2 GB
DirectX Version: 10
Free space: 12 GB