System Requirements Fading City Learn about your device specifications and personal experience. I present to you the specifications required of your phone, which will provide you with the parts required to run the horror game Fading City.
I ran the game on the following specifications and it did not work on 6GB RAM and MediaTek MT6833 Dimensity 700 Seven Nano processor. The processor speed is 2.2, and the Mali-G57 MC2 graphics processor, as well as on Android 11, was for the Xiaomi Redmi Note 10 5G phone. Unfortunately, the game did not work, and this is likely based on the requirements that the mobile works with, but this was only for a period of time until the availability and introduction of medium phones. I tested it on my Xiaomi Pocophone F1 and it works without any problems.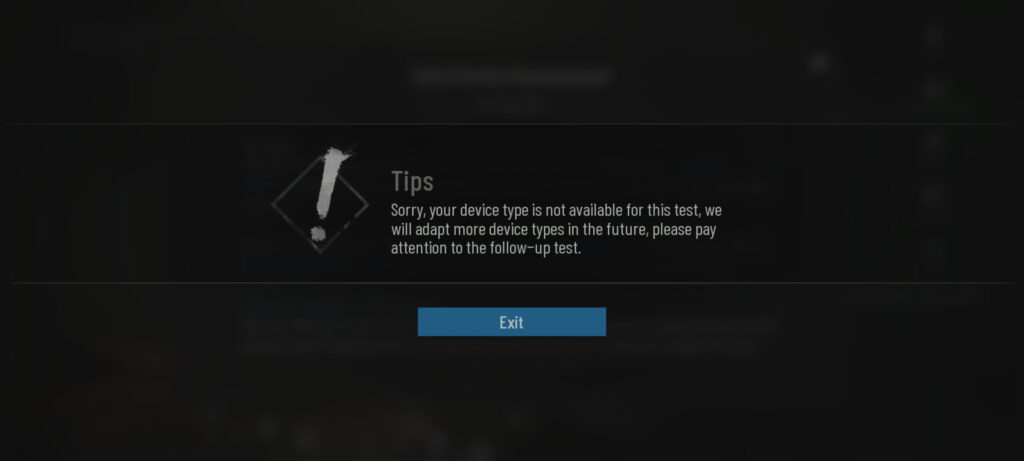 The notice reads "Hints Sorry, your device type is not available for this test, we will adapt more device types in the future".
Recommended Fading City System Requirements
Android system: 10
Processor: Snapdragon 845
Processor Speed: 2.8
Graphics Processor: Adreno 630
RAM: 6
The most important requirement to play Fading City
It is to have a processor above 2.5 GHz with a RAM 6 and an Adreno 620 graphics processor at the present time, and as mentioned previously, it will be available on all phones in the long term.