Games
Best Truck Simulator games for Android 2021
Download truck game for Android Big Truck Simulator, online cargo transport, racing monster trucks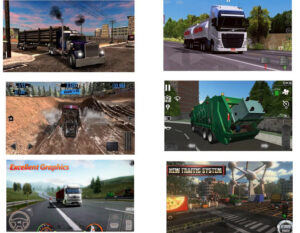 Best Truck Simulator games for Android 2021
Best Truck Simulator games Download saliva Goods transport trucks for mobile You will find four truck games that transport materials and one of the monster trucks that you will find like it in PUBG. There is also a game to simulate garbage transportation, improve the city and recycle garbage.
Truck Simulator USA: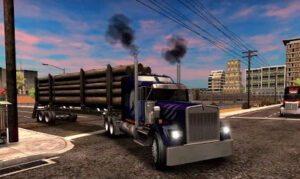 Truck Simulator USA
Truck Simulator USA Initial release date January 18, 2017 Operating platforms Android, iOS, Nintendo Switch.
Want to know how to drive 18 wheeler truck simulator USA offers real trucking experience that will let you explore amazing locations.
This American truck simulator features many brands, with realistic engine sounds and detailed interior driving all over America, transporting things like vehicles, petrol, gravel, food, and many more. Become a professional truck driver and enjoy the career and online multiplayer mode.
World Truck Driving Simulator:
World Truck Driving Simulator
World Truck Driving Simulator Drive the most famous trucks in the world through challenging roads that will test all your driving skills, feel the road as a real trucker.
Characteristics: Many trucks: Vehicles with different power and gears, including Brazilian, European and American models. More trucks will be added in the next updates. Skins for trucks, trailers and drivers: Customize with your favorite painting.
Realistic physics: they test real cars and collect opinions from truck drivers to achieve their inclusion in the game to be a more realistic experience for the players.
Euro Truck Evolution Simulator:
Euro Truck Evolution Simulator
Let you become a real truck driver featuring trucks from Europe with a lot of customization, this truck simulator delivers an exciting driving experience that will make you feel like you are driving real trucks.
Travel across many countries from Europe, visit incredible places like Berlin, Prague, Madrid, Rome, Paris and more, play the career mode of this truck simulator, earn money, buy new trucks and upgrades, explore the trucking world, challenge your friends with multiplayer mode on Internet, show your custom truck become the king of the road.
Trucks Off Road: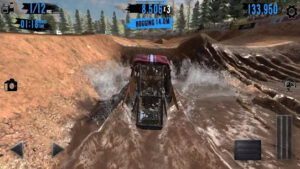 Trucks Off Road
Choose a truck to mod with over 400 unique parts from engines, axles, exhaust, blowers, turbo, suspension, transmission, tires, wheels, etc … Then make your off-road truck stand out with a huge range of panels, paint options and decals.
Take your truck off the road on various mud parks to compete in either single or career modes.
Competition modes include Freestyle, Racetrack, Drag Race, Mud Tripping and Open Play.
The road isn't boring in Off-Road (TOR) trucks with dynamic mud rut and interactive water to keep your skills sharp, check the leaderboards to see if you really are the best bogger in the world.
With more updates coming you can be sure this will be a game worth investing in as it will continue to grow and expand.
Truck Simulator: Europe 2: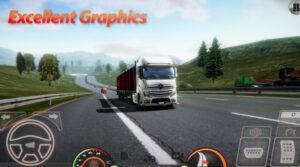 Truck Simulator: Europe 2
Offers in-app purchases, become a real truck driver with Truck Simulator: Europe 2 You will feel like driving real trucks with Truck Simulator: Europe 2, travel through many cities from Europe, visit places like Berlin, Venice, Madrid, Milan, Prague and more.
Trash Truck Simulator:
Trash Truck Simulator
Garbage truck driving in city environment is the ultimate test of driving skill, take a seat and start your business in full style mobile trucks based on real truck models.
Load the truck and deliver the garbage to your garbage treatment plant, where it will be incinerated.
Burning garbage generates you money, which you can use to upgrade ovens in the factory, or buy different trucks.
There are many trucks to choose from, and there are also tons of customization options for the trucks, including paints and accessories.