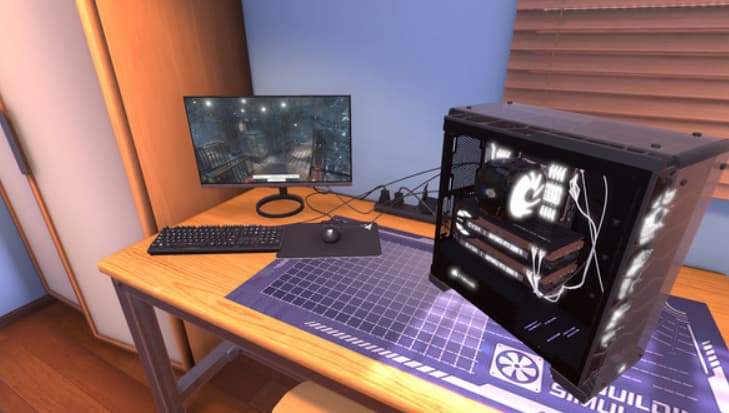 system requirements pc building simulator Create your own PC empire, from simple diagnosis and repairs to bespoke, boutique builds that will make any enthusiast jealous. With an ever-expanding marketplace full of real-world components, you can finally stop daydreaming about the ultimate PC and get out there and build one!
With over 650,000 downloads of its pre-alpha trial, PC Building Simulator has now been meticulously developed into a full-fledged simulation that allows you to create the PC of your dreams.
PC Building Simulator's career mode puts you in command of your own PC repair and building company. You must utilize all of your technical skills to fulfill the numerous jobs that come your way from your own comfortable workshop.
Customers will give you a variety of jobs to accomplish, ranging from basic updates and repairs to entire system builds, all of which you must complete while balancing your books to keep your business profitable.
system requirements pc building simulator
Operating system: Windows 7 or above
Processor: Intel Core i5-2500K or AMD Athlon X4 740
Processor Speed: Intel 3.70 GHz | AMD 3.2GHz
RAM: 4 GB RAM
Graphics: GeForce GTX 660 or Radeon R9285 Integrated GPUs may work but are not supported.
Graphics Card Memory: 2 GB
DirectX: version 9.0c
Storage: 30 GB available space
Sound Card: DirectX Compatible