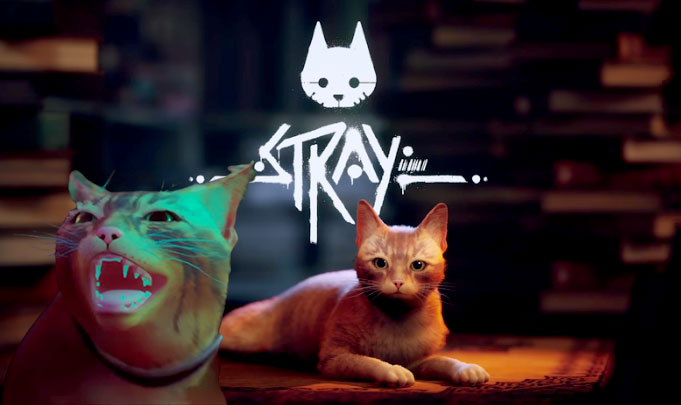 Below you will learn about the system requirements of stray cat adventure game for PC released on 19/7/2022. Which is a new type of animal games and simulation and the completion of the various tasks required by the game.
The third-person cat adventure game Stray is set in the ominous, dimly lighted streets of a dying cybercity and its sordid underbelly. Explore the area from top to bottom, stand your ground against unforeseen dangers, and unravel the mysteries of this unwelcoming location populated by curious droids and perilous monsters.
Take on the perspective of a cat and engage in amusing interactions with your surroundings. Be as sneaky, nimble, silly, and occasionally as irritating as you can around the unusual denizens of this enigmatic environment.
Minimum stray system requirements:
Operating System: Windows 10 64-bit
Processor: Intel Core i5-2300 | AMD FX-6350
Processor Speed: Intel 3.10 GHz | AMD 3.9 GHz
RAM: 8 GB
Graphics Card: NVIDIA GeForce GTX 650 Ti, | AMD Radeon R7 360
Graphics Card Memory: 2 GB
DirectX: Version 12
Free space: 10 GB
Recommended stray requirements:
Operating System: Windows 10 64-bit
Processor: Intel Core i5-8400 | AMD Ryzen 5 2600
Processor Speed: Intel 4.00 GHz Hexa-Core | AMD 3.4 GHz Hexa-Core
RAM: 8 GB
Graphics: NVIDIA GeForce GTX 780 | AMD Radeon R9290X, 4 GB
Graphics Card Memory: Nvidia 3 GB | AMD 4GB
DirectX: Version 12
Storage: 10 GB