Games
best android games offline 2022 and iPhone free
From best android games offline for mobile, adventure, open world, 3D, 2D, with wonderful graphics. The best Android games without net 2021 and iPhone, and for free. In the list you will find five games, each one features a different way of playing. Some in the open world have cars and people to adventure with them or fight them in an enjoyable way. You will also experience horses ride in the game of this topic and you are free to have all the choice as see fits for you.
best android games offline and iPhone :
As you know, the world of Smart Phones is in constant development. especially in gaming, which have become a new reality for the developers of games. but you may find very few who support playing without a WiFi network. and without the need to connect to the Internet, you will find 5 games and some of them require a temporary connection. and after that disconnect the Internet then it will keep working for you.
Eternium game:
It is one of the only few RPGs that requires no internet connection how to play; You can move and carry magic, fight bad guys, and explore various ruins and dungeons.
Of course, you also get a story line, tons of loot to collect. and a lot of things to do that play like most of the animated RPG games.
However, you do not need a network connection to play anything. you have to make sure that you download the latest content, otherwise the game may not work as expected It is a free game, but it is not so powerful. It is one of the most successful RPGs to run on the phone.
Download link from Eternium Google Play.
For iPhone Eternium Apple Store.
Alto's Odyssey: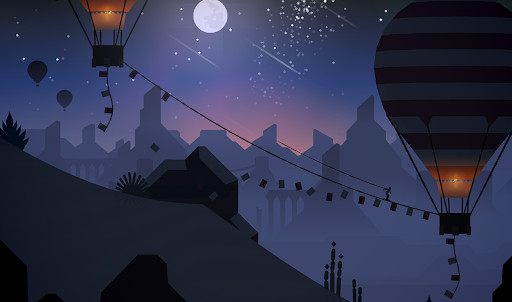 Alto Odyssey is one of the newest offline games that does not require Wi-Fi. The game is an endless side scrolling runner You can ski on different slopes, make different jumps, and collect a bunch of coins.
The coins unlock customization items in the game store. You can also get new looking graphics, they won't win any prizes for realism. but they are definitely nice to look at.
The mechanics are easy enough. You go ahead, only player control is to jump and perform mid-air flips. The game is free.
Plants vs Zombies part 1 and 2: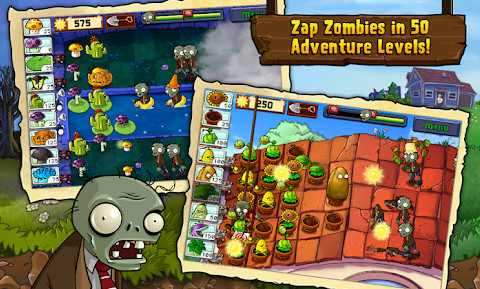 game Plants vs. zombies, the second part, I have enjoyed playing this game since it was released on the computer. and it is now available on mobile, with the same way of playing, and with additional things. for your knowledge that extra things were launched for mobile version years ago.
The gameplay is initially planting sunflowers in order to get the sun. which is the currency in which you will buy other plants. and you will find a new plant. Every stage is skipped and there are many plants and features that make you enjoy them.
There is also a plant that you plant in another mode and take care of it. but this feature will come after you complete the tasks. and you can also buy things that make playing special for you in the plants that the man displays in his car in the back.
The game has two parts, the first part includes raising plants.
Download Link for Plants vs Zombies Android of the First part.
Plants vs Zombies Android of the Second part.
Part 1 for Plants vs Zombies iPhone.
Part 2 for Plants vs Zombies iPhone and iPad.
best android games offline Six-Guns: Gang Showdown: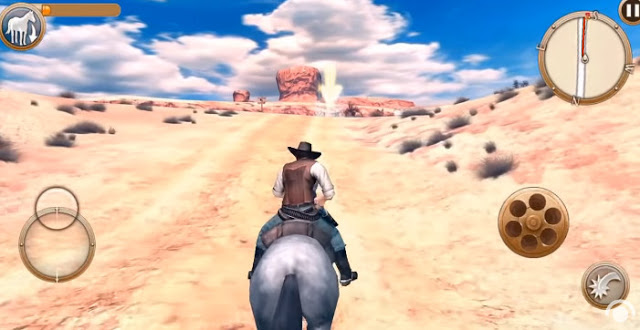 From best android games offline Six-Guns is an open world style Wild West. adventurous mobile game. in which the player can walk on foot or on the horseback and complete missions as a man named Buck Crosshaw across two game maps. Arizona (with deserts and mesa) and Oregon (which contains forests and mountains) .
You will also fight people and animals like bears and create an a tmosphere of adventure all just in the phone.
The in-game store and currency system allow for upgradeable clothing items. weapons and horses, as missions are completed. the player is rewarded with coins and experience points, and access to upper tier items from the store are unlocked.
The main story and campaign follows Crosshaw's discoveries of events and the fate of his missing wife. while a multiplayer mode allows for deathmatches to team online and capture the flag.
Six-Guns: Gang Showdown For Android.
Six-Guns: Gang Showdown For iPhone.
Gangstar New Orleans OpenWorld game: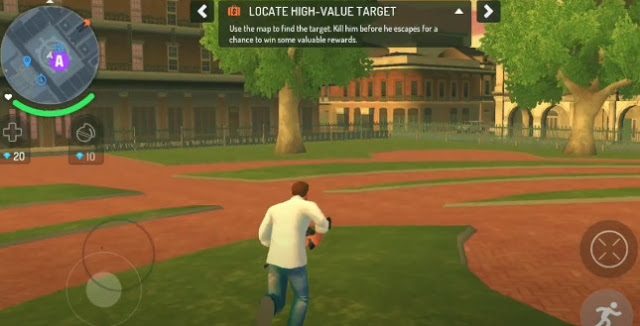 Gangstar New From best android games offline. Orleans is located in the gorgeous city of New Orleans, and it is the largest open world game ever on a mobile phone. filled with unique characters from the underworld, thrilling story missions, intense car chases, and explosive shooting.
Lots of story quests in New Orleans' diverse neighborhoods. From the French Quarter, to the suburbs, to the mysterious Bayou. each district has a unique flavor full of action.
For fans of open action games, Gangstar series, fun shooting games, gangsters and free games.
Gangstar New Orleans OpenWorld For Android.