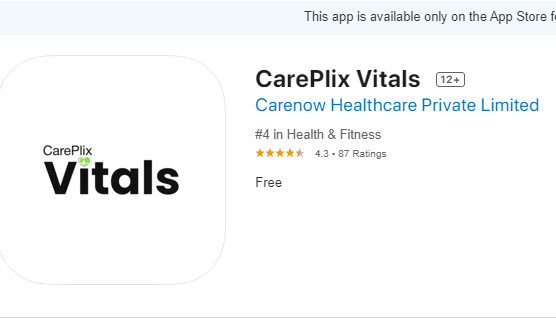 Careplix Vitals app Download flagship AI technology provides the ability to remotely monitor, in real time, for vital markers such as heart rate, oxygen saturation (SpO2), and breathing rate – directly from a patient's smartphone.
Note: This application should be used for the purpose of monitoring normal vital elements and not as a medical device. For any emergencies, please contact your doctor or visit the nearest hospital.
Careplix Vitals app Features of what the app can do:
Heart Rate
Oxygen Saturation
Respiration Rate
How to use the application:
The registration process is easy and simple.
Start checking vital elements Place your index finger on the rear camera. Cover the camera and flash light. Wait until vital elements are captured.
Get a vital reading Measures heart rate, oxygen saturation and breathing rate.
The iPhone application is available on the App Store ، For Android, you can download it from the official website of the application.