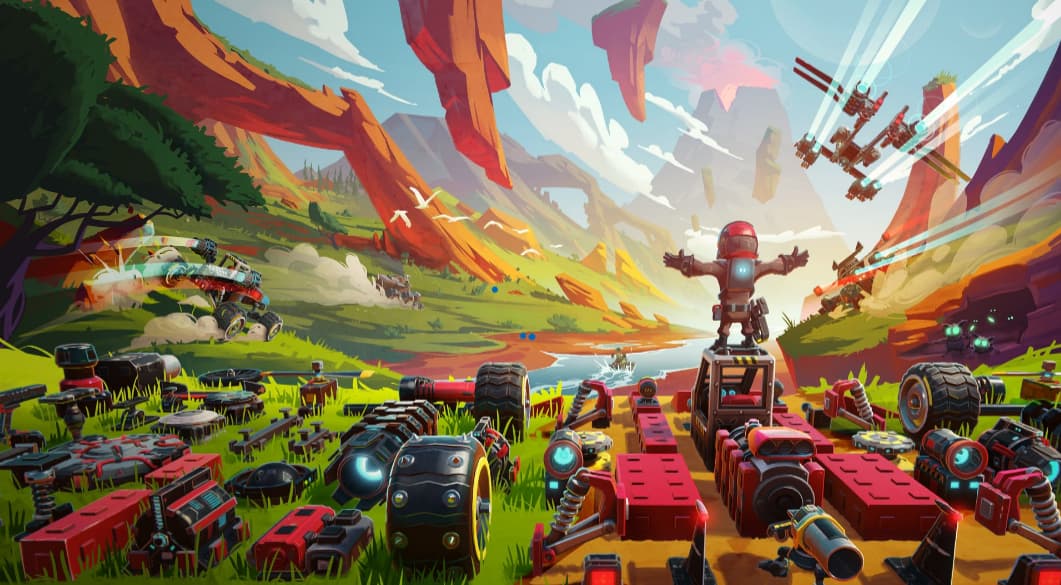 Trailmakers game requirements Before then get to know the game. You can build a car, a plane, a boat or maybe… a flying bat car. With the intuitive Trailmakers Builder, it is as easy as snapping together real building blocks. Take your machines on dangerous exploration missions, extreme rally races, or go sandbox and build those hovercraft.
Explore a vast open world and escape the planet in a survival game mode stranded in space. Go on super rally races with vehicles of your own making.
Create without restrictions in two sandbox maps full of jumps, half tubes, aircraft carrier, catapults and other insane obstacles. Compete for the global leaderboard in Rally and Race mode. Four player drop-in multiplayer game modes.
An active and growing community with tons of vehicles ready for testing. There is always something to do: join the Trailmakers Rally, take on challenges, play in the sandbox, race your friends or shoot each other to bits.
Here are the requirements to run the game Trailmakers and what computer specifications it will work with without problems.
Trailmakers game requirements Minimum:
Operating System: Windows 7 64-bit
Processor: Intel i5-4440
Processor Speed: 3.1GHz Quad Core
RAM: 8 GB
Graphics Card: NVIDIA GTX 660
Graphics Card Memory: 2 GB
DirectX: Version 11
Network: Internet connection
Storage: 6 GB available space
Recommended Requirements:
Operating System: Windows 10 64 Bit
Processor: Intel i7-7700K
Processor Speed: 4.50 GHz
RAM: 16 GB
Graphics: Nvidia GTX 1080
Graphics Memory: 12 GB
Network: broadband internet connection
Free space on the computer: 10 GB