Games
Best offline games for Android ios 2022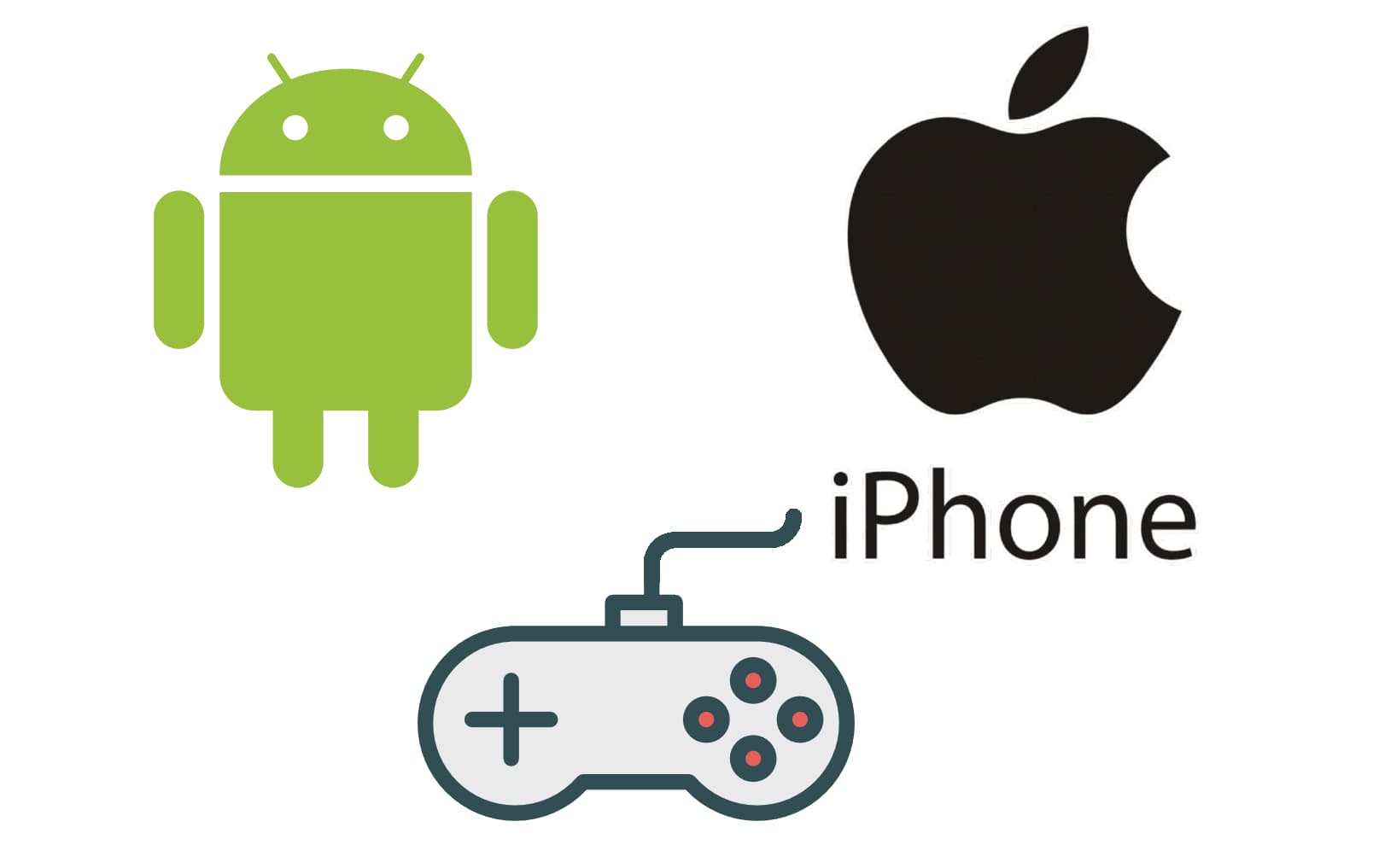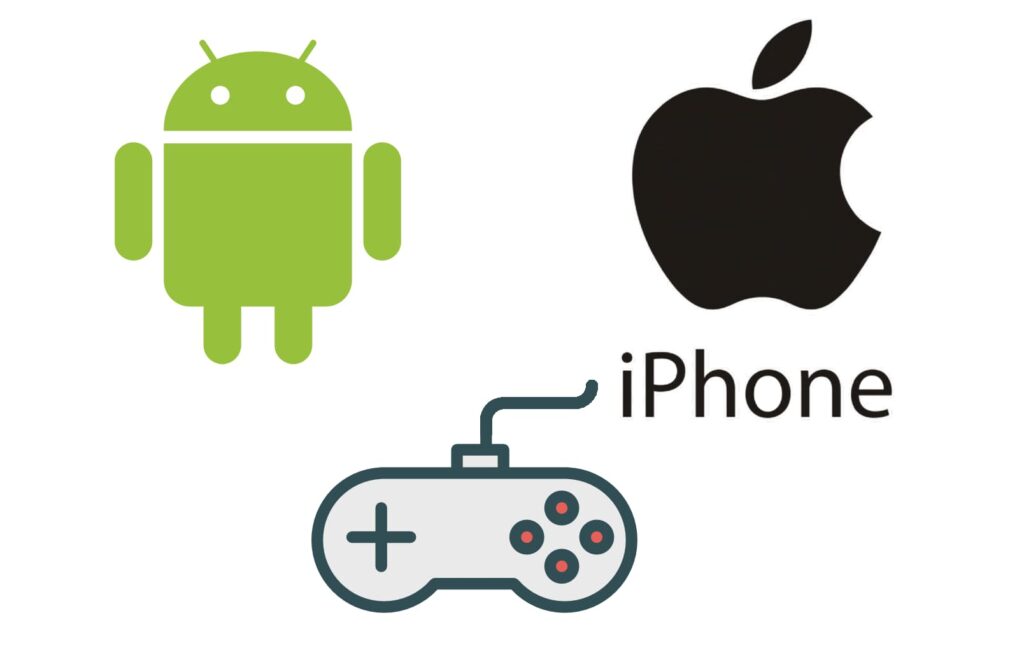 Best offline free games for Android and ios and paid Android games have been so popular over the past few years that they quickly overshadowed the popularity of other gaming devices. The continuous advancement in the smartphone industry has enabled top game developers to flood the Google Play Store and Apple Store with the coolest games. However, one of the biggest criticisms leveled against some Android and iPhone games is their inability to play offline.
Best offline games for Android and ios
offline games for Android ios In this article, we offer you suggestions for high graphics games for Android without the net that work normally in offline mode. Keep in mind that this does not mean that these games will never have an internet connection. Some offline games on the Google Play Store offer the ability to store data on the cloud or you may be asked to download new levels upon request. By the way, if you are using Android games or iPhone games and you are worried about preserving your in-game achievements, you can play these games offline without any fear of losing them, as they will update instantly the next time you go online. You can choose from our list and simply download offline games according to your need Download 20 offline games for mobile.
1. Rush Rally 3
This car game will immerse you in a semi-realistic racing experience on your phone. You can run the races at any time of the day or night, in the rain or snow. Race through gravel, mud and paved roads and beat all your competitors. As with reckless driving in the real world, your vehicle can be damaged and deformed. The Career mode of this game allows you to take part in a single race or an A-B race. You can modify, repair and customize your vehicle to your specifications. This is a single and multiplayer game including ghost race. The game has been constantly improved since its inception and is considered one of the best iPhone games without the net. The game can also be downloaded on Android devices.
2. Badland game:
Although this is not one of the newest games available, it remains one of the most popular. Badland is an exceptionally well-designed action and adventure side controller available on Android and IOS that has astounded gamers with its lovable and fun atmosphere. You play as a bird and have to move your character through the jungle. Many dangers and traps are waiting to hinder your progress. The game continues indefinitely, and when your bird hits the left edge, it will resume at the last storage point.
There are more than 80 levels to finish, but only the first 40 are available for free. The remaining levels can be purchased within the app. Conveniently, there is a multiplayer option where up to four people can explore a total of 21 levels on a single device. One of the best offline games for Android and ios.
To download it for iPhone or Android.
3. Grid Autosport:
GRID Autosport is a great quality racing game on Android and App Store launched in 2019. If you haven't played this game before, it offers a wide variety of racing types, from dirt courses to city streets, and of course a variety of unique races and vehicles to compete in. The majority of Grid Autosport's races are free, with the possibility to race online with competitors from all over the world. So, if you are looking for a racing game that is free and can be played offline at any time, GRID Autosport is currently your best choice and you can easily download the game for Android or IOS.
4. Alto's Adventure:
Alto's Adventure is one of the most popular new Android and iPhone games, offering a quiet action adventure with the character of Alto and his companions. The game experience is offered by snowboarding on a variety of terrain. The game has been rated by many game experts as "one of the greatest Android games" without forgetting that the game can be downloaded on the Apple Store or Google Play.
5. 9th Down III:
RPG fans will undoubtedly like 9th Down III, as it provides you as a user with many exciting stages, not to mention a large number of treasures to acquire as you explore the vast open world of the game.
While the second version of the game lacks console compatibility and has a strange jump mechanism, both flaws have been addressed in this version. So, whether you choose to play with a touch screen or a physical console, they are both supported, and the game can be played completely offline, making it an ideal RPG of portability for fans of this genre. This premium version will give you hundreds of hours of entertainment exploring dungeons, so don't miss it. To try it for free, you can download the game on your Android or iPhone device.
6. Crossy Road game:
Crossy Road is a game based on Minecraft, with many similar elements. Needless to say, Crossy Road is an excellent Android game that you can't miss if you are a fan of mobile games. Crossy Road is an offline game that is very simple to play. The player has to just tap to move the chicken in different directions.
Be careful, heavy traffic and fast moving trains will be a dip in Crossy Road offline game. Although there are no time restrictions on the game, the eagle is constantly lurking above the ground, waiting to make you its next meal. The game has more than 150 collectible characters, and multiplayer both locally and online (when playing online). Fortunately, this game is available on the Google Play Store and the App Store. To download it here.
7. Minecraft game:
Are you interested in building a small house or a large castle? You must try Minecraft. You can play this game offline with your friends or even alone on your Android phone or iPhone. can browse the marketplace for the latest contributions from the game's community and download brand new maps, skins, and textures. In addition, players can change the time of day and summon monsters around the game.
8. Temple Run 2:
The first version of Temple Run has taken the smartphone game industry incredibly well. Temple Run 2 is the same game but has been updated to include new characters and temples. The main objective of the game is to run constantly. You run to escape from falling from cliffs or to be killed by demons and traps. You can continue to collect money and other important goods during your adventure. The success of the game led to the production of a movie of the same name. You can download the game easily for iPhone from here or Android. One of the best offline games for Android and ios.
9. Subway Surfers Game:
Subway Surfers, like Temple Run, is an endless runner. In fact, this is the most downloaded game for Android smartphones on the internet. Players must escape without being caught by following the cops. If you're lucky enough, you can collect as many merchandise as you like along the way, including gifts and flight packages.
While you can control your player in the temple race using the accelerometer, in this offline game you have to swipe your finger on the screen to move the character between three areas. It is fun to play and download the game on PC with your fingers swiping across the screen. iPhone | Android
10. Traffic Rider:
Traffic Rider is one of the greatest racing games available for download. What you have to do is rush to the finish line without hitting anything. This is played in a first-person camera mode.
Some missions can be performed to get more points and money. There are many objectives that you must complete to advance to the next level. This offline game has a variety of game modes including trials, two-player games, and endless base runner games that never end until you crash. To advance to the next task, you must complete the current task. This offline game contains about 70 missions and 29 unlockable motorbikes. The visuals of this game are so realistic that it feels like you are riding that bike in real life.
Download it for Android
for iPhone
11. Asphalt 8 : Airborne
If you want to fill your Android phone with the biggest mobile games available, then you can't overlook Asphalt 8: Airborne. This is one of the greatest racing games for Android and iPhone devices. Airborne is a game along the same lines as its predecessor. The four control modes available are tilt to steer, tilt, icons, on-screen controls, and tap to steer. However, the game requires a large amount of storage space, and game updates also require a large amount of space.
While you may be racing against the AI ​​of an offline game, the web multiplayer mode is worth exploring as it lets you race against up to 12 opponents at once. To download it here.
12. Plague Inc:
Plague Inc is a great satisfying all-purpose simulation game that has captivated millions of players. Of course, the greatest success of the game occurred on the PC, where in addition to the usual scenarios that the game makers generously filled in, the mods distributed so many really excellent patches that the game became hugely popular.
Although there are no mods accessible for mobile devices, the game is really amazing, especially considering the Free to Play model. The game has regained popularity in the wake of the COVID-19 pandemic since the progress of the virus coincided with the game's narrative.
13. Stardew Valley:
Stardew Valley is a farming and living simulation game that has a loyal following. The point is that this game could easily consume hundreds of hours of your time. It's true that things start enough with a few crops and maybe a chicken or two, which is ideal if you want to play at a comfortable pace. However, if you are looking for a game with content, not to mention an endless campaign, then Stardew Valley is undoubtedly our top pick on today's list, especially now that the game supports gamepads. Not only is this a fun game to play casually on mobile with touch controls, but it's also a great game to play on tablets and Chromebooks when you're out and about, due to the integrated controller compatibility and no need for online connectivity. What are you waiting for, download the game now.
14. Shadow Fight 2:
Shadow Fighter 2 is a very popular game on our list, coming from the creators of the popular Android game Vector. It combines elements of RPG and traditional combat, resulting in a fun and addictive game. Your character can be armed with a variety of dangerous weapons and martial arts skills.
In addition, you may pass through six distinct worlds with a personal combatant, all linked to a deep story.
15. Benji Bananas Game:
You'll be in charge of Benji's journey as he jumps from vine to vine in search of food in this adventure game. During this adventure, collect bananas and other fruits to get points and rewards. As you progress in the game, you may get upgrades and many more advantages. The visuals are beautiful and cartoonish, making it fun for players of all ages.
The game lets you use your understanding of physics in a variety of landscapes and environments, including temple ruins, forests, and waterfalls. Upgrades and abilities are obtained through bananas and hot peppers. The monkey's clothes, as well as the ropes, can be modified with vines, flaming ropes and snakes to provide a variety of excitement. If you like the game, hurry up to try it for free.
16. Eternium Game:
This role-playing game is easy to handle and set in a classic setting. After downloading the game material, you can play it offline. Collect gems by killing opponents and go on endless adventures. You can choose to play as a warrior, wizard, or bounty hunter, and the weapon you choose will be determined by your character.
Battle aliens, skeletons, zombies, robots and dragons while traversing amazing handcrafted locations. The game takes place in dungeons, mountains, castles, and tombs, among other places. Get higher levels to improve your talents and access more powerful abilities and weapons.
17. Red Bad Chess:
Do you enjoy the concept of chess but feel confused about the rules? Do you wish you could set your own rules instead? Consider this Red Bad Chess game, which allows you to have some fun while still playing a serious game. With a slight modification, you can unlock a whole world of possibilities in the game using random pieces.
The free version of this game is updated daily or weekly with new levels and challenges. In addition, you can compete against other players and test your playing abilities. Other color palettes are also available for standard black and white. Red Bad Chess blends the discipline and strength of traditional chess with ingenuity and creativity. You can download the game now and go on an adventure through this strange universe in this puzzle game.
18. Smash it:
Smash Hit is one of those games that has been a constant companion of many game lovers over the years. In fact, it hasn't been updated in over two years, but that doesn't diminish the degree of enjoyment that the game offers.
You will go through very simple stages, where you shoot to destroy everything that crosses your screen on the left and right sides. The difficulty level will soon increase, assuring that even seasoned warriors will struggle to complete this game. Smash it provides a comfortable gaming experience. This saying becomes even more real while wearing headphones, as the soundtrack creates an almost addictive attraction while automatically prompting you to restart the game and try your skills again.
19. Riptide GP: Renegade:
Riptide GP Renegade is a jet-ski racing game for Android and iOS that will keep you occupied for hours: in a slightly post-apocalyptic atmosphere, you'll navigate waterways packed with obstacles, hostile to your every move.
You can activate the turbo to increase your speed. Since the turbo doesn't last indefinitely, you can recharge it while racing by doing acrobatics. The complexity of the stunt determines how much turbo power you get. The tutorial shows how to control a jet ski and perform stunts, and also serves as an introduction to the story. Besides the amazing graphics, the gameplay is very challenging, as you are not on hard ground, but you are racing through the water, which takes a great deal of intelligence to keep your jet ski in control. The game can be downloaded for free from the Google Play Store and the App Store.
20. Hitman Go:
Based on the popular stealth action game from Eidos, Hitman Go offers a mobile gaming experience in the turn-based puzzle game of the popular franchise. The mechanics of this game available on Android and iPhone that works offline are as follows.
To start, players will assume the role of Agent 47. Second, he must successfully achieve his goal of eliminating targets at all levels according to certain criteria. Whereas the level is a grid-based board layout with interconnecting nodes and lines that act as the characters' travel path.
Third, the assassination missions will require players to place Agent 47 next to the target node. Finally, as players progress through the game, each level becomes more confrontational.
Finally, 20 Android games without the net and ios games that work on iPhone and iPad for free, including paid ones, were released.