Technique
Cable Africa-1 Bahri Internet Connected Countries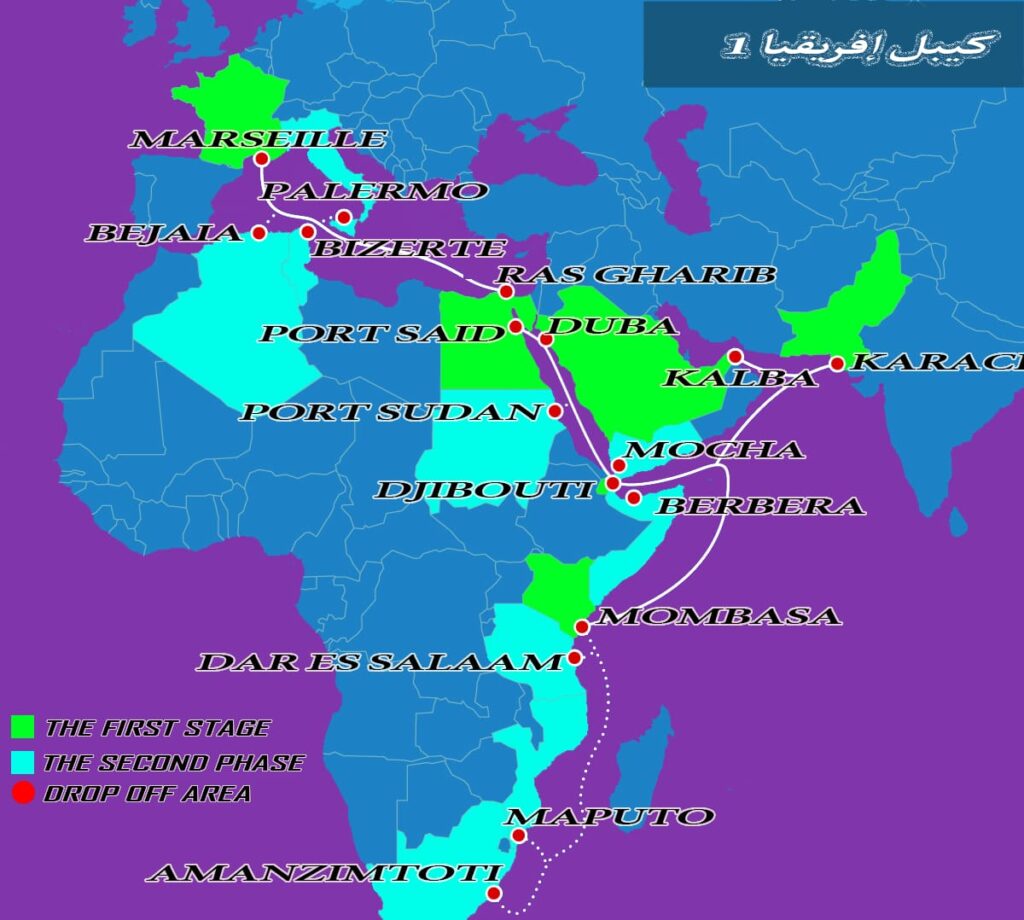 Cable Africa-1 Telecom companies have joined the project, consisting of Etisalat and G42 from the Emirates, in addition to Saudi Mobily, Pakistan Telecom and Telecom Egypt. (With additional parties expected to join soon), Alcatel Submarine Networks (ASN) is building a new communications optical submarine network.
The available transmission capacity between Asia and Europe will be increased with this 10,000 km cable, which will provide 8 pairs of fibers to link Africa and the Middle East east to Pakistan and west to Europe.
In the first phase, I had seven countries. In the second phase, 8 countries were joined, and all of these countries are distributed in the Arab world and the three continents, Europe, Asia and Africa.
The high-performance ASN 1620 Softnode 200/300/400Gbps transmission equipment and advanced coherent XWAV line cards will be installed in the system as soon as possible.
The Africa-1 system will enable the movement of increasing volumes of traffic between the three continents while also helping Pakistan, the Middle East and other Asian countries on their path to digital transformation.
Countries that Cable Africa 1 will pass through
By the end of 2023, Cable Africa-1 offshore cable is expected to be operational, with first landings at:
Djibouti
Pakistan
The United Arab Emirates
Saudi Arabia
Egypt
Kenya
France
The second phase
Additional landings will be made in Yemen and Somalia during the second phase, and there will also be an extension from Kenya to South Africa with stops in Tanzania and Mozambique.
yemen
Somalia
Algeria
Tunisia
Italia
Tanzania
Mozambique
South Africa
The Africa-1 cabling system is supplied by Alcatel Submarine Networks, to be ready for service by the end of 2023.