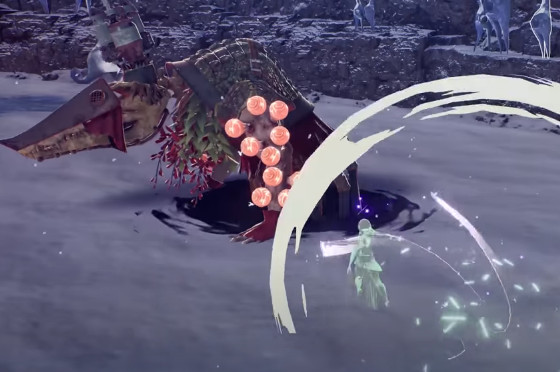 Scarlet Nexus Requirements is an upcoming RPG developed and published by Bandai namco Entertainment , Scheduled for release on June 25, 2021, for Windows Playstation 4, Xbox One 5, and Series S.
You get to play third-person role-playing, as players can take control of Kasane Randall, as well as Yuito Sumeragi, members of the Other Force (OSF) who are tasked with defending the new Himokka against creatures known to others.
Although they are equipped with short-range weapons such as a sword, both Kasan and Yuito have the ability to mentally move, and through it they are allowed to throw objects and destroy hostile enemies, and the powers of the protagonists can also be upgraded by accessing the "brain map", which acts as Game skill tree.
Together the progression players will face different members of the parties that will help them in the fight. Each mate has a unique fighting ability, which the heroes can acquire through an ability called "brain map".
The events of the game take place in the near future and an alternate reality where humanity develops technology and forms society on the basis of materials present in human minds, and also these materials give the person supernatural powers outside his senses, and the other force (OSF) recruits members with supernatural abilities to protect humanity from others and monsters of enemies.
Scarlet Nexus Requirements minimum:
Operating system: Windows 10 64-bit
Processor: Intel Core i5-3470 | AMD FX-8350
Processor Speed: Intel 3.20GHz Quad Core | AMD 4.0GHz Octa Core.
RAM: 6 GB.
Graphics Card: Nvidia GeForce GTX 760 GB | AMD Radeon HD 7970.
Screen Card Memory: Nvidia 2 GB | AMD 3 GB.
DirectX Version: 11
Computer free space: 50 GB.
Requirements Recommended:
Operating System: 64-bit Windows 10.
Processor: Intel Core i7-6600 | AMD Ryzen 5 2600X.
Processor Speed: Intel Dual Core 2.60 GHz | AMD 3.6GHz six-core processor.
Ram: 8 GB.
Graphics Card: Nvidia GeForce GTX 970 | AMD Radeon R9 290X.
Graphics card memory: 4 GB.
DirectX Version: 11.
The required space on the PC is: 50 GB.