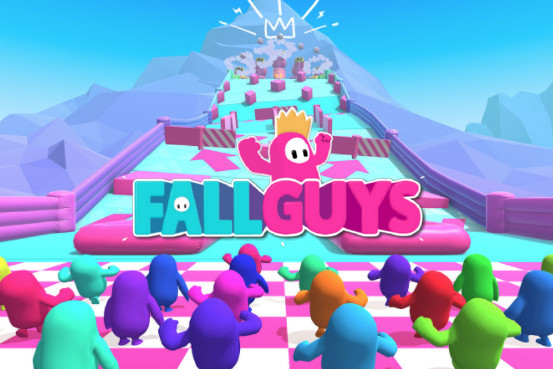 fall guys is a knockout battle royale game that has become a phenomenon in the gaming community. The flexibility has made the game more popular among battle royale fans since its launch and fall guys have been trending in all the popular markets.
The game's journey has led to success in having the most synchronized viewers. Fall Guys is not a graphics heavy game that uses simple low poly assets to design the level, and the character animations are limited and general. This makes the game playable even on low-end PC.
Fall Guys is one of those games that can achieve 60 fps even with minimal system requirements.
Fall Guys has received positive reviews from critics, who praised the chaotic gameplay, character design, and visual appearance and attributed part of its success to its release during a pandemic.
Tom Wiggins of Stuff praised the game, calling it the "Super Monkey Ball of the Fortnite generation." Mercury News praised Fall Guys as "censored mayhem," noting that it uses a mix of battle royale Fortnite and party game elements in a way that makes it "designed specifically for these the pandemic."
Fall Guys Minimum Requirements:
Operating System: Windows 10 64-bit only.
CPU: Intel Core i5 or equivalent from AMD.
Processor Speed: Hexa-core 3.0 GHz.
RAM: 8 GB.
Graphics Card: NVIDIA GTX 660 or AMD Radeon HD 7950.
Graphics card memory: 2 GB.
Internet connection: broadband.
Storage: 2 GB.
It is recommended to use a controller.
Games similar to fall guys for Android and iPhone
fall guys max requirements:
Operating system: Windows 10 64-bit only.
Processor Unit: Intel Core i5-8400 6-Core / AMD Ryzen R5 1500X.
Processor Speed: AMD 3.5GHz | Intel 2.8GHz.
Graphics: AMD Radeon RX 590 or NVIDIA GeForce GTX 1650.
Graphics Card: 6 GB.
RAM: 8 GB.
Storage: 2 GB.
Internet connection: broadband.
It is recommended to use a controller.