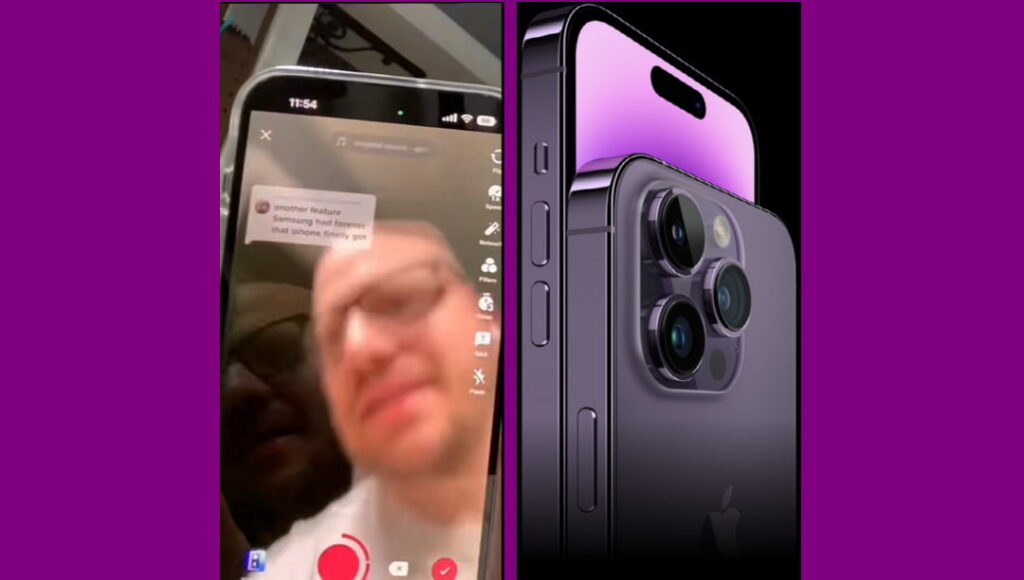 iPhone 14 camera shake problem Pro, Max or normal camera shake Some users face a problem with the iPhone 14 camera when photographing, the phone vibrates and a strange sound occurs. How to solve this problem and you can shoot normally.
Activists circulated videos of their iPhone 14 mobile devices on social media platforms showing vibration while filming the video on some applications, such as WhatsApp Tik Tok Snapchat or even the camera application. This made the topic important, so whoever wants a phone that cannot photograph and distorts the image.
Vibration is caused by the anti-vibration sensor during video shooting and the benefit of this is that it prevents vibrations during walking (movement) and especially surprise. And the sound comes as well because of this great movement of the plan in the vibrations that are very simple and do not make the loud sound. It comes from a software bug by Apple and my father is trying to fix the bug in the IOS 16.1 beta update.
iPhone 14 camera shake problem solution:
To prevent the main camera from crashing, open Snapchat and go to the front camera.
Close the application after selecting the front camera.
Open Snapchat again and go to the back camera. This time, there should be no jitter or camera shakes.
If you did not solve the problem, you have to update the operating system IOS 16 to IOS 16.1 and I also have a problem with the GPS, but not with the cameras