update of PUBG Mobile 1.4 has been added to the mod of the Titans, which has features and characteristics that will be detailed below according to the official website of PUBG MOBILE. A lot has been added in the game and modifications and the most important thing is the Godzilla mod.
Update date from May 11th, current update, current update, 660 storage data, discs on Android devices are canceled, and iOS version requires 1.67 GB.
You can now like how your teammate plays in-game. You can turn off this function in the settings.
Also, an adhesive container was added that would explode after being attached to the desired place, whether a wall, a vehicle, or the ground, with only five seconds present in the Karakin map that was added on the day.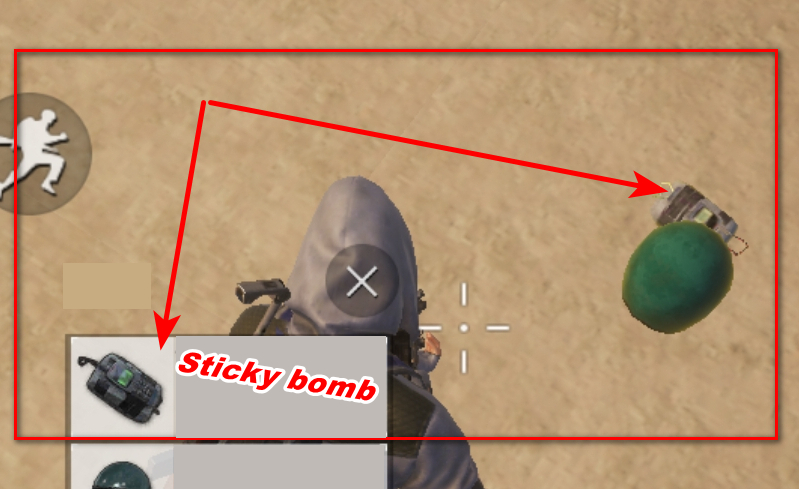 Update of PUBG Mobile 1.4 Attack of the Titans:
The giants gradually absorb the energy emitted from the earth once the energy reaches a certain threshold, the titans release it and create Titan crystals around them.
Different types of Titan crystals have different effects:
Erangel Titan Crystal: A special throwable item that eliminates and burns enemies.
Sanhok Titan Crystal: A special crystal that enhances player abilities, such as running speed and jumping height.
Livik Titan Crystal: An item that can be used to briefly detect enemies in the vicinity.
Apex camps:
The Apex Expeditionary Army camps hold a wealth of supplies players can enter and collect these supplies after Titan destroys the camp.
Monster settlements:
Underground monsters are attracted to the surface by the energy radiated by titans, they are hostile and will attack players who are far away, defeating these monsters may lead to great resources and rewards and good for resolving battles.
The Monarch Expeditionary team boarded an aircraft carrier in search of Godzilla's relics at sea. They did not expect that they would fall into battle between the Titans. It will be available from May 25 to June 8.
A helicopter will appear in the lobby UI. Press the helicopter to enter and start playing Titan Last Stand. Points earned during the event can be used to redeem event rewards.
Miniature world:
Transform into tiny insects, stay out of sight, traverse wormholes, and experience the magical microscopic world just be sure to avoid the frying pans June 9 to July 5.
how to play:
Five labs will appear in Erangel, each with many interactive facilities. Interact with a laboratory quantum converter to shrink yourself and become an insect (insects can also fly at low altitude)
After switching to Insectoid, players will receive a special Insectoid weapon that allows them to engage in battle with other Insectoids.
While they couldn't be harmed by the insects from regular ammunition, they could still be damaged from the pans.
Insects have a special visual ability that allows them to see lighting devices scattered all over the map.
Collect and replace lighting fixtures at the power store for combat supplies, or use them to open a wormhole to go from lab to lab.
Lab facilities:
Quantum Transformation Device: Players can use this device to transform into Insectoid or return to normal size.
Power Store: Replace Luminators for Combat Supplies here.
Wormhole Device: Players can use their lighting devices to open a wormhole and use it to move from one lab to another.
The map of the new arena:
A hangar on a huge ship is floating on a vast ocean, with lots of covers, players can set foot outside to start the fun.
A tense and fast-paced battlefield, offering a range of tactical options: approach and character, or retreat but whatever you do, you will not survive without quick reflexes and smooth cooperation with your teammates.
Barn Launches June 1 Supported Modes: Team Deathmatch, Arena Training and Team Gun Game
PUBG Mobile 1.4 update New modes and improvements:
The new shooting mode: OTS Over the Shoulder.
Improved M249.
Sniper Rifle Scopes calibrate the displacement of the crosshairs.
Pistol scale adjustments:
Slight increase in the headshot multiplier for all handguns.
Significantly increased damage multiplication for all pistols hitting arms / legs.
Increased R1895 damage, greatly increased rate of fire.
Increased damage to the R45 and P1911.
The P92 increased damage slightly, and greatly increased its rate of fire.
It led to a slight increase in the desert eagle's firing rate.
New Friends Features:
New social feature: Players can now access friends' moments from personal space, they can post / share statuses that only their friends can see.
Friend Status: Players can interact with their friends by liking or commenting on their status updates.
Popular Status: Players are notified of the most popular statuses in their Friends' Moments, making sure to keep abreast of popular developments.
In-game album: A new album feature has been added. Players can now store in-game screenshots in the album.