Games news
Pubg New State release date, know the features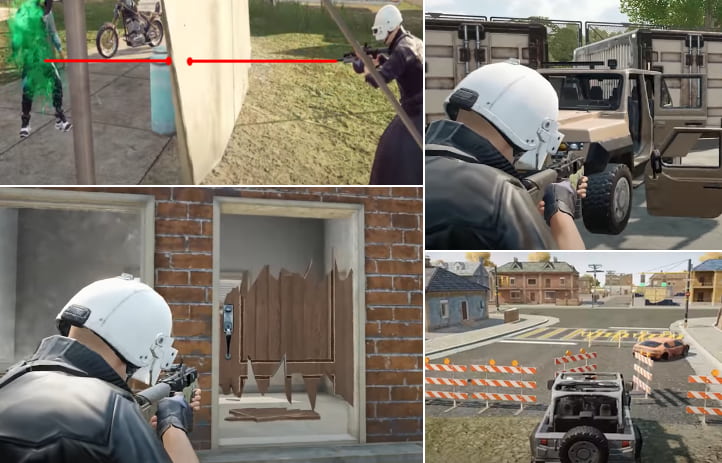 Pubg New State A 49-minute long clip has been announced. telling about the details that the new PUBG New State for Mobile will bring. While the advertisement contained several advertisements, the most important of which was the physical simulation of the game, including breaking the doors in three parts. The doors of the car open and can be smashed and falling to the ground.
In what the CEO of PUBG New State said. "The game has exceeded the technical limits that in the past hindered mobile games. It will become a milestone in the battle royale games on mobile. 8 months after the pre-registration announcement, more than 50 million people have registered".
The executive producer says: The game has four characteristics:
Realistic next-generation mobile graphics developed by us
Re-create the movement as in PUBG for computer to mobile
Adding new features will add some depth.
New battlefields in 2051
Creative Director: "You and the team will be able to purchase items after collecting credits but the plane can be shot down and looted. This is because the enemy knows the location of the plane after ordering an item."
He adds, "You can request the return of your eliminated. colleague provided that you have a green light pistol to bring your friend". Enemy Recruitment System In PUBG New State, you will be able to make the enemy your friend and bring to the team to fight together if there is a shortage in your team. The enemy can refuse the request if it wants to join".
All vehicles will have an additional storage of equipment and exchange them securely in the car. and you can use the car doors as a barricade to repel enemy bullets. You can search for the enemy by drone. the game will come in 17 different languages and 10 worldwide to serve users.
PUBG New State release date:
The official date for the release of PUBG New State will be on 11/11/2021 officially. everyone will be able to download it on the phone.