Explanations
Add a link on the bio in Tik Tok. Profile, main interface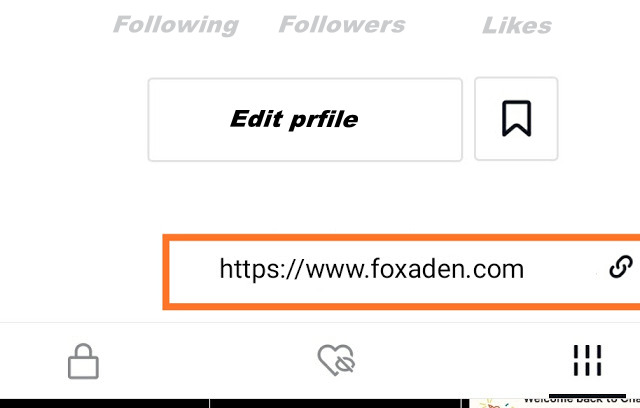 You may want to Add a link on the bio a website link, Snapchat, or any website or blog etc … that TikTok does not support on your account on the home page.
But you may face a problem in knowing how to do this and you do not find adding a link, so you add it in the description of the CV account and when you click on the link, it does not work and does not direct you to the required page.
Add a link on the bio in Tik Tok:
First, you have to make your account commercial and follow these procedures.
Go to the three points.
Then to account management.
Switch to a professional or business account.
Choose commercial or business.
Choose your account specialty or make it other.
Now the feature to add the link has been added to the bio.
Go to your account home page bio.
Choose Edit Page.
You will find then add (website) click on it and add the website link.
And because you can try it and click on it, you will be directed directly to the site.
Remember, add only the link without any description of it. If you want to explain to the follower, use the description, which is the name of the CV.
Mostly it is used to trade and promote websites or products for international companies in cooperation with the owner of the account who has a lot of followers and interaction on his account.